KAS CAR HIRE
Kaş (pronounced Kash) is a small and pretty town that makes the most of the turquoise Mediterranean, an abundance of history and some pretty amazing countryside. At the heart of the historic Lycian Region, Kaş is nestled in the Taurus Mountains, and as they sweep down into the deep blue water, they encircle the town. The coastline is mostly rocky but this means the sea is crystal clear. Kaş has a reputation for being the one of the Lycian civilization's most important maritime settlements. It was also the centre of Lycian wine production. As Kaş has developed over the ancient city of Antiphellos there are many rock tombs dotted around. The beauty and history doesn't stop on the shores of Kaş either; it is also among the world's top 50 diving resorts. Three miles across the sea from Kaş lies the Greek Island of Nisos – Kastellorizo [Castellorizo], it also known as Meis or Megisti. There are daily boat excursions here and also to the Lycian settlement on Kekova Island.
Should you choose to visit Kaş, it is possible to fly to either Dalaman or Antalya Airports as it is roughly equidistant between the two; 150 km from Dalaman and 180 km from Antalya.
CAR HIRE IN KAS
We offer the most comprehensive car hire service in Kas, as well as other cities and airports across Turkey. With us you will find the lowest and most competitive rates and best deals for you car rental requirements. With a wide choice of different vehicles to suit all your needs, we have value for money, no frills, economy cars but we also offer some top of the range, elite models too.
Our car rental service is professional and efficient, offering best value, customer care and special deals. When you rent a car from us in Kas, it will mean you have the freedom to go where you choose; maybe you want to explore some remarkable historical sites or beautiful locations, and with a rental car all this is not only possible, it can be done to suit you. To make your visit to Kas relaxing from the very beginning, we can organise delivery of your rental car, either to your hotel, the airport, or elsewhere in Turkey. Equally, when you leave Turkey, just tell us where you will be. All you have to do is make your plans in advance and let us know, so we can make the necessary arrangements. Please contact us to learn more about what we offer, or for further information about car hire locations.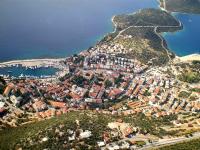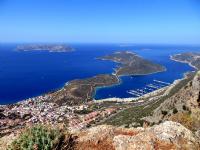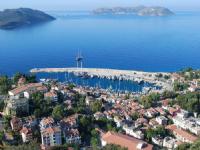 fethiye rent a car