DALYAN
Easily accessible from Dalaman International Airport, yet in what seems like another world, the town of Dalyan nestles comfortably on the bank of a river, surrounded by remarkable wetlands, orchards and farmlands, and to complete the picture, Dalyan also has a dramatic backdrop of mountains. If this wasn't enough, opposite the town is the ancient city of Caunos, which many experts consider to be one of the most awesome archaeological sites in Turkey. Currently, a mere 10% of this ancient city has been excavated but with each passing year, more incredible treasures are being unearthed. The geography of Dalyan means it has a wealth of wildlife, and being on one of the most important migrating routes for birds, is great for bird watchers. The rich wetland areas are home to a wealth of wildlife and contain many endemic plant species.
Dalyan has a unique microclimate, so it is usually dry and warm during the summer months, but even, due to the proximity of the mountains and their underground springs, the rivers never stop flowing. To enjoy Dalyan from a different perspective, there are boat trips from Dalyan harbour to Iztuzu, and its four-kilometre sandy beach. Not only popular with human visitors looking for a quiet and beautiful place to swim and sunbathe, this beach also has other visitors; endangered Caretta caretta turtle visit here annually, as it's the perfect place for them to lay their eggs. With a unique combination of spectacular panoramas, a wealth of wildlife and history, a warm turquoise sea, sandy beaches and traditional, friendly hospitality, means that Dalyan a uniquely delightful destination to spend your holiday.
CAR HIRE IN DALYAN
We offer the most comprehensive car hire service in Dalyan, as well as other cities and airports across Turkey. With us you will find the lowest and most competitive rates and best deals for you car rental requirements. With a wide choice of different vehicles to suit all your needs, we have value for money, no frills, economy cars but we also offer some top of the range, elite models too.
Our car rental service is professional and efficient, offering best value, customer care and special deals. When you rent a car from us in Dalyan, it will mean you have the freedom to go where you choose; maybe you want to explore some remarkable historical sites or beautiful locations, and with a rental car all this is not only possible, it can be done to suit you. To make your visit to Dalyan relaxing from the very beginning, we can organise delivery of your rental car, either to your hotel, the airport, or elsewhere in Turkey. Equally, when you leave Turkey, just tell us where you will be. All you have to do is make your plans in advance and let us know, so we can make the necessary arrangements. Please contact us to learn more about what we offer, or for further information about car hire locations.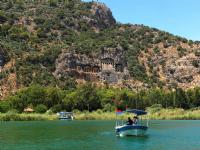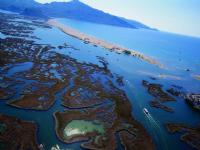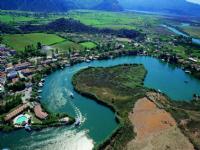 fethiye rent a car